KEYNOTE PRESENTERS. We are excited to confirm that renowned presenters Professor Linda Richards (QBI, Brisbane), Dr Natasha Alexander (Brisbane), Dr Lynn Paul (Caltech, California), A/Professor Paul Lockhart (MCRI, Melbourne) and Dr Maina Kava (Perth) will all give keynote presentations. Scroll down for bios.
ELECTIVES PRESENTERS.  We have a diverse array of leading WA health and educational professionals giving short presentations and participating in QandA panels.
Presentations and workshops will also be conducted by individuals with a DCC, family members and AusDoCC.
APPOINTMENTS: There will be a limited number of individual, free, 20 minute appointments available with some key presenters. These are always popular and book out very quickly.
They can be booked on the registration form and will be allocated according to the order of paid registrations being received. Please book early to avoid disappointment.
Keynote speaker #1 – Prof Linda J. Richards, PhD, FAA, FAHMS
Linda J. Richards, PhD, FAA, FAHMS is a Professor of Neuroscience and Deputy Director (Research) of the Queensland Brain Institute (QBI) at The University of Queensland, Brisbane, Australia. She is a Fellow of both the Australian Academy of Science and the Australian Academy of Health and Medical Sciences and is a National Health and Medical Research Council Principal Research Fellow. She is Past President of the Australasian Neuroscience Society and Co-chair and spokesperson of the Australian Brain Alliance, as well as a member of the International Brain Initiative and Spokesperson for its Initial Strategy Committee.
Professor Richards is head of the brain development and developmental disorders laboratory at QBI. Her laboratory team strives to understand how the brain forms during development and how these processes are disrupted causing human developmental brain disorders and brain cancer. Professor Richards is a leading expert on the formation of the corpus callosum and is scientific advisor and patron for Australian Disorders of the Corpus Callosum (AusDoCC).
In 2015 Professor Richards co-founded an International Consortium for the Corpus Callosum and Cerebral Connectivity (IRC5) with colleagues from Melbourne, San Francisco, France and Brazil. The Consortium brings together clinicians and scientists working to identify the causes of developmental brain disorders and how best to provide support and care for affected individuals and their families.
Professor Richards has received a number of awards and fellowships throughout her career including the Charles Judson Herrick Award from the American Association of Anatomists in 2004 and the Nina Kondelos award from the Australasian Neuroscience Society in 2010.
Keynote speaker #2 – A/Professor Paul Lockhart
Associate Professor Lockhart was awarded his PhD by the University of Melbourne in 2000 and completed postdoctoral training in Neurogenetics at the Mayo Clinic (USA).
He was appointed group leader of Neurogenetics Research at the Murdoch Childrens Research Institute in 2005 and co-Director of the Bruce Lefroy Centre in 2009. The Centre has a focus on research into genetic diseases that affect the nervous system as well as research into genetic testing, ethics in clinical genetics and study of genetic syndromes. A major focus of the research is gene discovery using powerful modern genomic technologies and functional characterisation of proteins contributing to neurodevelopmental and neurogenetic disorders such as autism, brain malformations, Parkinson's disease and ataxia.
Dr Lockhart works in close collaboration with the Victorian Clinical Genetics Service and Royal Children's Hospital to identify and understand the genetics behind families presenting to the clinic. His team is actively investigating disorders of the corpus callosum. In collaboration with national and international colleagues, he recently described the genetic basis of syndromes defined by alterations to the structure or function of the corpus callosum.
Keynote speaker #3 – Dr Natasha Alexander
Dr Natasha Alexander is an experienced clinical psychologist from the UK, who is now settled in Brisbane. In her own words, she 'ran away' from government disability services to set up Consentability. This is a service based in Brisbane for people with intellectual or cognitive disabilities and their support network in the area of sexuality, relationships, consent and safeguarding. She also works with other people where is a concern about their capacity to consent to relationships.
Dr Natasha has experience in providing individual and couples therapy sessions, training and consultation in mental health and disability contexts. She is passionate about this area and has 'infectious enthusiasm' when talking about people's rights and responsibilities around sexual pleasure.
Dr Natasha has recently undertaken further training in somatic sex education. Having been fortunate to have experienced a variety of education and learning on her own sexuality journey, she is keen to empower and support others.

Keynote speaker #4 – Dr Maina Kava
Dr Maina Kava is a consultant paediatric neurologist at Perth Children's Hospital and privately at Paedswest. She is a Fellow of the Royal Australasian College of Physicians . Maina is an active member of the Australia and New Zealand Child Neurology Society (ANZCNS). She graduated from University of Mumbai with several distinctions and a gold medal. She completed her paediatric training with a gold medal and paediatric neurology training from India, Australia, and Canada. She is a senior clinical lecturer affiliated with the School of Paediatrics and Child Health, University of Western Australia. Her special interests are paediatric neuromuscular and neurometabolic diseases. Maina is the state clinical lead for the mitochondrial flagship associated with the Australian Genomics Health Alliance and is involved in several clinical research projects.
Keynote speaker #5 – Dr Lynn Paul
Lynn K. Paul, PhD is a clinical psychologist and neuroscientist who has been studying DCC for over 25 years. To people with DCC, Dr. Paul may be most familiar as a co-author of "ACC and Me."  In collaboration with families in the DCC community, Dr. Paul helped create the NODCC in 2003. In 2015, she joined with other researchers to found the IRC5.
Dr. Paul is currently serving as Senior Research Scientist at California Institute of Technology, where she is directing a research program studying brain-structure, cognition and social processing in DCC. She recently began a longitudinal study of behavior in infants with ACC.  For more information or to enroll, please visithttp://emotion.caltech.edu/research/agcc/.
Dr. Paul received her PhD in Clinical Psychology from Fuller Graduate School of Psychology working with Dr. Warren Brown and completed a post-doctoral fellowship in clinical neuropsychology from the Department of Neurology, UCLA.  She also maintains a small private practice, through which she provides consultations and neuropsychological assessment for individuals with DCC.
Other Connections 2019 speakers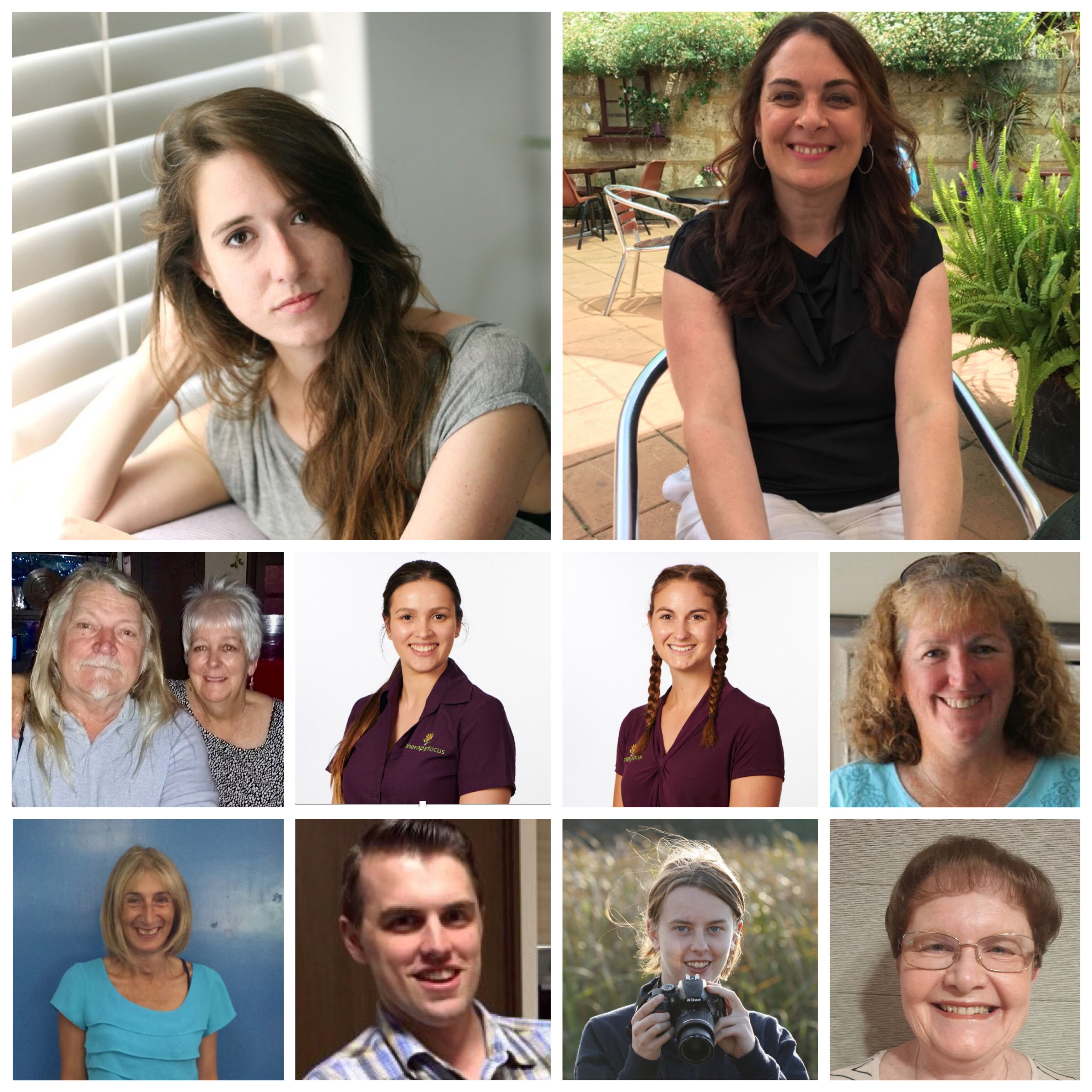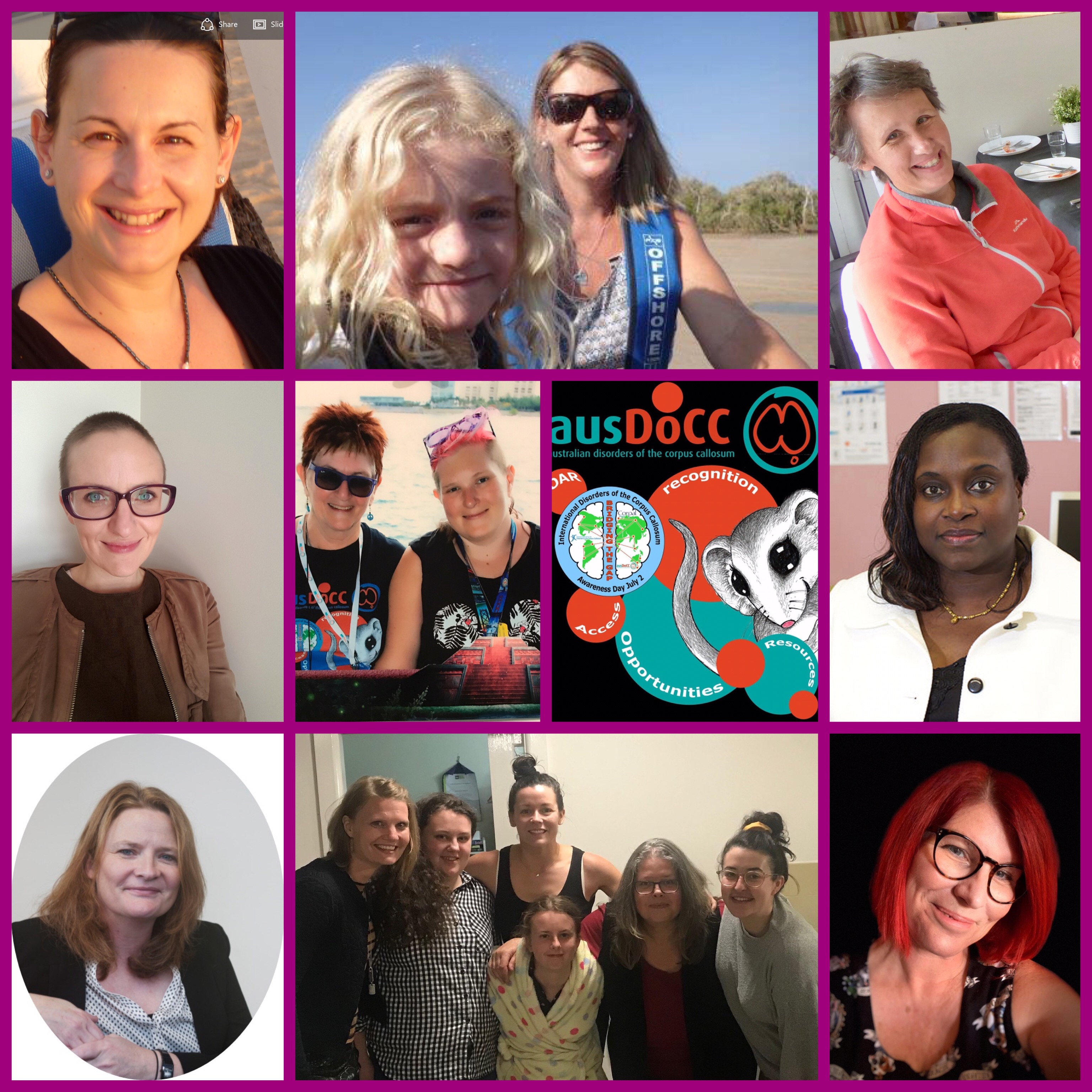 AMAZING BRAINS CONNECT SYMPOSIUM – Saturday May 11, 2019, 2-6pm.
On Saturday afternoon there will be a separate, ticketed event at the Point Walter venue, with the first presentation beginning at 2:30 PM. It is a scientific symposium featuring three of the key speakers who are presenting at the family conference, Professor Linda Richards, A/Professor Paul Lockhart and Dr Lynn Paul. Areas covered will be brain research, genetics and psychology, with a focus on the corpus callosum.
Content will be scientific and not aimed at parents or family. Parents and family will have greater opportunities to hear relevant information and interact with all the key professionals in the main weekend conference program. The symposium is targeting practising health and education professionals or scientific researchers interested in related corpus callosum and other neurological areas. It will provide an opportunity for those not attending the main conference to improve their professional knowledge base.
Please contact us via the website 'Contact AusDoCC' button below if you have any questions.