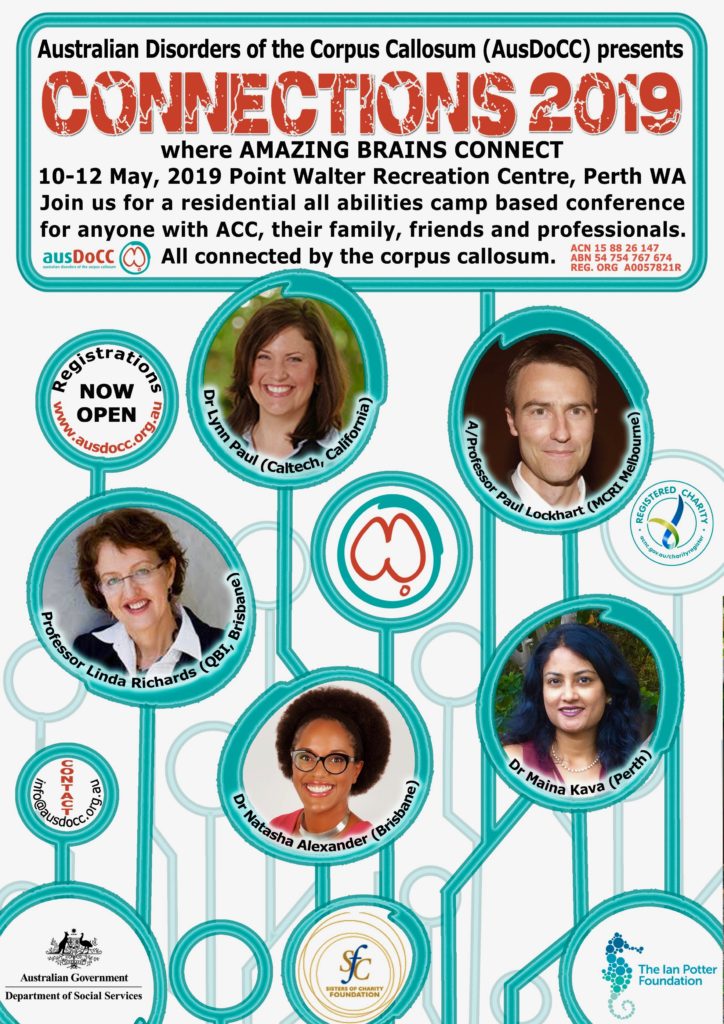 PRESENTERS. We are excited to confirm renowned presenters Professor Linda Richards (QBI, Brisbane), Dr Natasha Alexander (Brisbane), Dr Lynn Paul (Caltech, California), A/Prpofessor Paul Lockhart (MCRI, Melbourne) and Dr Maina Kava (Perth), with many more invitations to leading WA health and educational professionals awaiting confirmation.
Presentations and workshops will also be conducted by individuals with a DCC, family members and AusDoCC.
APPOINTMENTS: There will be a limited number of individual, free, 20 minute appointments available with key presenters. These are always popular and book out very quickly.
They can be booked on the registration form and will be allocated according to the order of paid registrations being received. Please book early to avoid disappointment.