The everyday running of AusDoCC Inc is the responsibility of our Management Committee, which is composed of elected, voluntary members. All committee members have individual, designated roles and also belong to subcommittees. Committee members have been from all over Australia and also from New Zealand.
At the Annual General Meeting (AGM), financial members of AusDoCC elect our committee for a period of 12 months.  Members are entitled to a vote at this meeting either by their attendance or by a proxy vote available from the secretary. The 2020 AGM was held via the internet on November 10, 2020.
Meet our 2020/21 Management Committee
Kristina Coburn
AusDoCC  President
Social Media and Meet Ups coordinator
Congratulations to Tina on returning as president of AusDoCC for 2020/21.
Kristina (Tina) is the mother of three amazing young men, Connor, Hamish and Kyle. Connor (born in 1998) and Kyle (born 2006) both have agenesis of the corpus callosum and coincidentally they also share a birthday. Tina lives in Perth, Western Australia. She has a background in childcare and is a passionate advocate for her sons. They all share their mother's crazy sense of humour.
After a lonely journey through the ACC world with Connor, when Kyle was diagnosed Tina felt the need to connect with as many parents as possible. She was unable to find a single support group for ACC in Australia. Facebook was a popular social network site so she decided to start an Australian Facebook group. This was the seed that grew into AusDoCC. Tina's goal has always been to connect with as many Australian families, with a disorder of the corpus callosum, as possible.
Maree Maxfield
AusDoCC Secretary
Major events, professional liaison & website coordinator
Maree is the mother and full-time carer of Abbie, born in 1990. Abbie has partial agenesis of the corpus callosum. Abbie was diagnosed at 21 months but her ACC was largely ignored as she was also born without a pituitary gland and ACC was almost unheard of in Australia. After isolated beginnings with no internet, in 2009 Maree discovered the US based email Listserv and the US based conferences, many pieces of the mystery began to fit together. Abbie and Maree have attended four American NODCC conferences since 2010 and have been able to make connections with other young adults, families and key clinical and research professionals. Maree was very excited to discover the original Australian ACC Facebook group in 2011 and became a cofounder of AusDoCC after attending the inaugural AusDoCC meeting in April 2012 with several other mums across the nation.
She loves the opportunity to spread awareness and understanding of ACC to every nook and cranny of Australia so that the new generations of ACCers are supported with information to guided them through the educational and medical mazes. In 2019, Maree  completed a Masters of Public Health at Melbourne Uni which included a research project studying the lived experience of Australian adults with ACC. Maree is continuing her studies, undertaking a PhD to conduct further research into the life impacts on adults with corpus callosum disorders
Maja Palacios
AusDoCC Treasurer
WA and creative design coordinator
Maja lives in Perth Western Australia her husband, Andrew and two daughters Eva, aged 13 and Andie, aged 11.
Andie was born with complete agenesis of the corpus callosum which, in her case, is considered a part of an undiagnosed syndrome. Until discovering the AusDoCC facebook group in 2013 the family had found it to be a very isolated and unknown journey.
Maja has a background in applied science. She has worked as a lab technician and then a quality control coordinator in a laboratory for a major fertilizer company for over ten years. While pregnant with Eva, Andrew and Maja endeavored to start their own Mobile Heavy Haulage repairs company. They have been successfully running this company for 10 years.
Maja is a motivated person who has an artistic flair, Her family has a background in photography and graphic design.
Having a undiagnosed rare child with complex needs, Maja wants to contribute to raising awareness about AusDoCC and help bridge the obvious gaps in the system.
 Margaret Krutli
SA coordinator
Margaret has Complete ACC, which was discovered when she was 40. She has been married to Chris for over 40 years & has 2 adult children. They live in the southern suburbs of Adelaide. Margaret joined the AusDoCC in 2018 & the Perth Conference was her first. She joined the Committee to help adults with ACC & parents, who have children with ACC, in South Australia, connect with each other.
Margaret worked in Small Business, involving  Customer Service & Clerical work. She has been a full-time mum in her children's growing years & volunteered in various organisations for 30 years.
Meet Ruby, her fur baby.
Abbie Kinniburgh
Vic adults  and adults content newsletter coordinator
Abbie was born in 1990 and has partial agenesis of the corpus callosum (pACC).  When she was 2 years old after an MRI diagnosing her pACC,  Abbie's parents were told she would never learn to read or write. Since then she has completed primary school, secondary school (including VCE), studied at TAFE and has slowly but surely worked her way up to higher education at Victoria University. This year she is continuing a Bachelor of Social Work at Victoria University. Everything for Abbie is at a slow and steady pace, one week or even one day at a time, but the support she gets from her mum and all the people who work with her, helps her to persist and develop. Abbie has many daily challenges due to her DCC and other health conditions, such as social difficulties, anxiety, spatial awareness, tremors, temperature regulation... and much more! She gets lots of help and support to manage these things as much as possible. Abbie lives with her mother and her mini fox terrier dog, Scout, in Melbourne. Scout is Abbie's closest friend and often is a comfort for her. Abbie also has an old brother who is a musician and supports her as much as he can.
Through being part of and working with AusDoCC, Abbie wants to spread the word about this condition in Australia. She aims to find and support others who are like herself, living with this rare condition and may be isolated and lost in society, particularly adults. Abbie hopes that her new social work course will also have some benefit in supporting and connecting with a growing community of people with a DCC and their families in the future.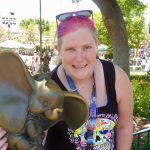 Michael Shanahan
AusDoCC Vice President
Qld adults and research page coordinator
Congratulations and welcome to Michael as the first adult with a DCC to join the AusDoCC executive team.
Michael has been a member of the AusDoCC Committee since 2014, and Vice-President since 2020 and has a DCC. Michael is AusDoCC's Research Officer and is passionate about the role scientific research has in improving the lives of people with a DCC and is conducting research into DCCs as part of his post-graduate studies. Michael has eight years professional experience as a Registered Nurse and is involved in many mental health communities online.
Tanya Smith
NSW and teens coordinator
Tanya is the mother of two children, Kody and Ellie. Kody (born 2005) has partial agenesis of the corpus callosum. Tanya and her family of four have made the huge move back from Western Australia to northern NSW, where she will enjoy rural life near family and friends. Tania is a champion advocate and negotiator for her two children to gain resources for her family. In this term Tanya hopes to raise the profile of teens with ACC and their siblings.
Tanya has an extensive background in a number of roles including 20 years in building and surveying on the Gold Coast and volunteering for not for profit charities supporting families with special needs. Tanya would like to see AusDoCC continue to grow and become an organisation recognised for raising awareness and having a friendly support network for our members. She would like to see professionals recommending the organisation to other persons with a DCC for support and to build on resource information for teachers and teachers aides that will help them to teach our children.
Hilary Bustillo
Qld coordinator
Hilary is a mum of 3, and her youngest child Karina is 5 years old with Complete Agenesis of the Corpus Callosum. She has been a member of AUSDOCC since Karina was born, is motivated to contribute to building community connections and practical supports for people with Disorders of the Corpus Callosum. Prior to joining the committee this year, Hilary has been involved with fundraising for AusDoCC conferences by completing a stair running challenge, and has been a regular participant in local area AusDoCC Meet Ups.
Hilary is a nurse in Queensland Health and specialises in Community and Aged care nursing. She currently works as a Clinical Nurse in a major Brisbane Hospital and is involved in geriatric assessment and case management for community supports and services.  During the turbulent year of 2020, she has branched out of her comfort zone, and assisted in a local fever clinic with COVID testing.
Hilary enjoys weightlifting and plans on entering a bench press powerlifting competition in the new year, COVID permitting. .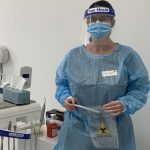 Georgie Lamb
NSW adults and Adults' birthday greetings coordinator
Georgie Lamb lives in Bathurst New South Wales and was diagnosed with complete ACC at the age of 17YO, she has learning difficulties, balance and coordination issues, spacial awareness, social anxiety and depression.
Georgie has her cert 3 in Education Support (Teachers Aide) and gained her Black Belt in Karate in 2012.
Georgie has ogoing support with disability and mental health services in town funded by the NDIS.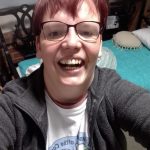 Melo Kalemkeridis
Parent connections and major grants reports
Father to two young children, it was his daughter Victoria, who has an intellectual disability (pACC) and physical challenges that redirected Melo's focus from a corporate career in FMCG understanding consumer behaviour and team performance towards Accelerated and Cognitive Parent Education.
An experienced Facilitator and Trainer, Melo has delivered family leadership training programs to families across 3 continents.
Melo is particularly interested in supporting fathers to build stronger relationships through awareness, planning and engagement… he also runs an online Dads / Male Carers MyTime Group, bi-monthly, with his Philosophy of "Better Parent, Better Partner, Better Person".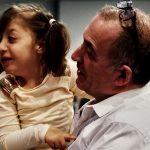 We are AusDoCC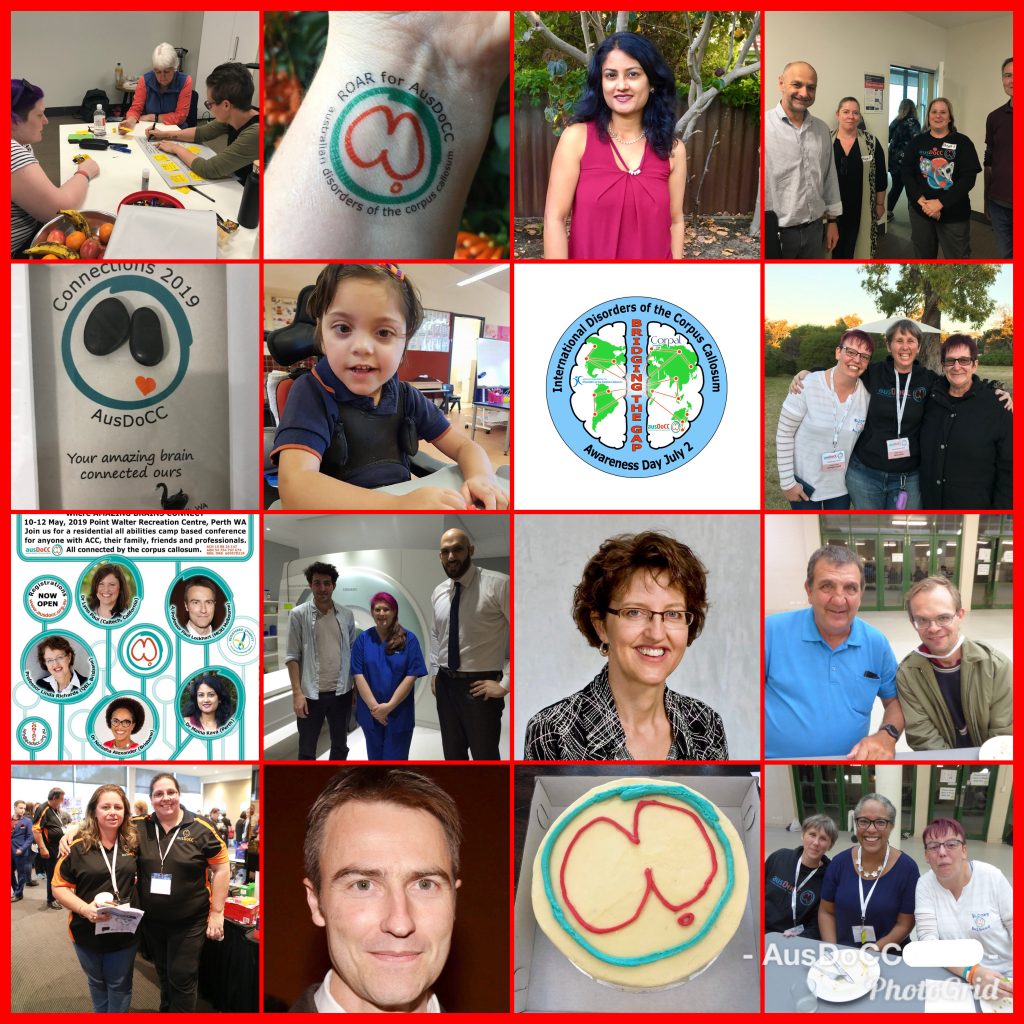 [/onecol_one_first]